Useful Info
Cycle Train
Ohmi Railway trains allow boarding with your bicycle, except in a few areas. Some cars have a designated area to put your bicycle. This is a great way to do trips around the mountainous parts of Shiga like the Koto Sanzan area and Koka, the home of the ninja.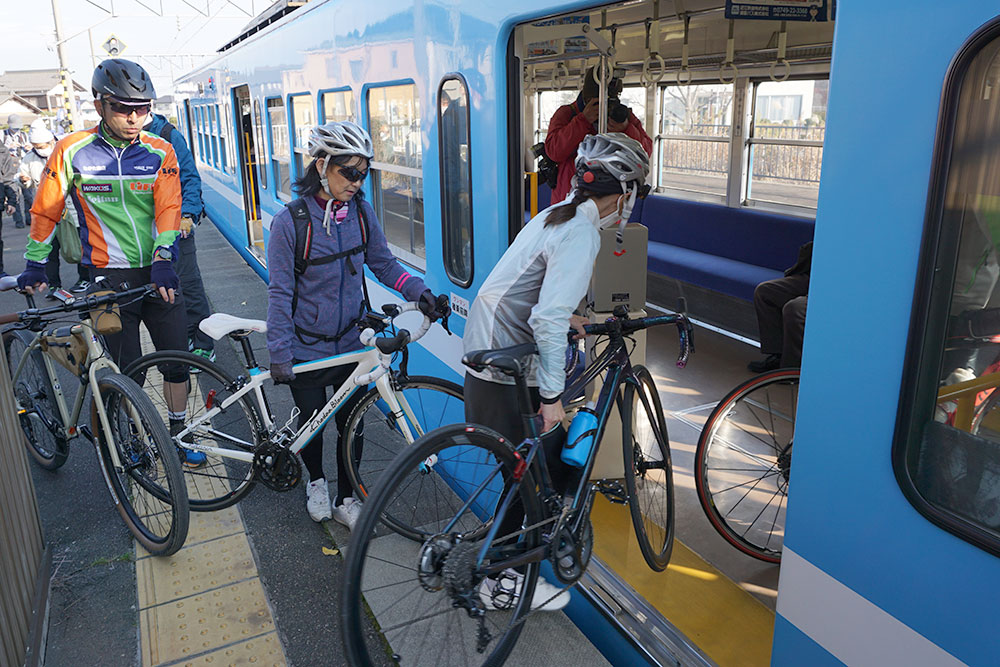 Bicycles are not allowed between Omihachiman Station and Yokaichi Station
Also, boarding with your bicycle is not allowed at Hikone Station, so please use a neighboring station.
Shigaraki Kohgen Railway, another local train line of the Koka area, also allows bicycles on board between Shigaraki Station and Shigarakigushi Station.